Plan Your Meeting or Event
Functions
Nestled amongst tranquil bushland, Joondalup Resort's facilities offer a world away from your office where you can clear your mind and focus solely on your conference, function, meeting or special event.
Gain your delegates' full attention by offering the ultimate corporate experience, without the hassles of hard-to-reach function rooms or extortionate parking fees. 
Arriving at Joondalup Resort gives the feeling of fully escaping the fast-paced stressors of the city, whilst still being close enough to accommodate those busy schedules.
What We Offer
As part of your Joondalup Resort Functions Experience
Seven fully equipped function rooms, including our state-of-the-art Lakeview Function Centre which seats 450 people and has unrivalled views of the golf course – perfect for any large event.
Meeting spaces and break out areas accommodating groups from six to 450 (and cocktail events for up to 900!)
*Please note that due to Covid guidelines these numbers may vary
Award-winning 27 hole championship golf course, available for team building, networking, corporate golf days or just a superb beginning and end to a day's hard work
Contemporary dining restaurant, serving breakfast, lunch and dinner, 7 days a week
On-site team building activities on our vast grounds – entertain and inspire your guests, all in one place
Spectacular views over our lagoon style pool and across the golf course – the perfect way to unwind
Easy access, ample complimentary parking and free WiFi across the whole Resort.
On-site spacious accommodation rooms for multi-day conferences or just to unwind after a busy day
Select Your Experience
Function Types
Exceptional FacilitieS in Perth
Conferences & Meetings
As well as providing a daily delegate package that delivers everything you need for an exceptional conference event, Joondalup Resort also offers a wide range of optional extras to create a truly memorable experience for guests of your conference.
Our professional event coordinators can assist in building a complete conference package, so that you and your delegates can really experience Joondalup Resort.
We have a range of conference rooms available for your function, business conference, expo, product launch, car show, strategy meeting, team building or social functions. Our range of conference room spaces gives us the flexibility to cater for groups of between six and 900! Please contact us for a complimentary site visit and to discuss your particular conference room requirements.
Build an exceptional event designed to 'WOW' your clients, customers, colleagues and staff, and complete your conference with our optional extras including golf and team building activities, additional AV and decorations and upgrades to food and beverage packages.
For more information or to book an appointment to view the venue, contact our Sales Manager Kelly Henderson.
Tel: +61 8 9400 8806
Email: kelly@joondalupresort.com.au
All day tea & coffee
Morning tea (one menu item of your choice)
Substantial Lunch
Afternoon tea (one menu item of your choice)
Venue hire including pads, pens, mints, iced water
AV: Flipchart, whiteboard, projector screen
Free parking for every delegate
Free WiFi across the Resort
Cost: Monday to Friday – from $79pp* (Minimum of 20 delegates)
*Surcharge applies for weekends and public holidays.
Your Special Occasion
Private Celebrations
At Joondalup Resort, we pride ourselves on creating the perfect event, with an experience tailored to your needs and requirements, including the right function centre, various food and beverage options, accommodation specials and any number of team building activities.
Our event facilities can be hired privately for any number of occasions, whether it is a birthday, baby shower, school ball, christening or a corporate event.
For more information please download one of our event packages below. If you'd like to book an appointment to view our function areas or to discuss your event, please contact one of our Event Executives.
Tel: +61 8 9400 8824
Email: celebrations@joondalupresort.com.au
Venues to choose from
Function Centres
With the space and flexibility to hold a wide range of events, Joondalup Resort delivers a 'Retreat' style feeling to any offsite meeting or conference, allowing you to get away from your normal working environment and truly focus on the task at hand.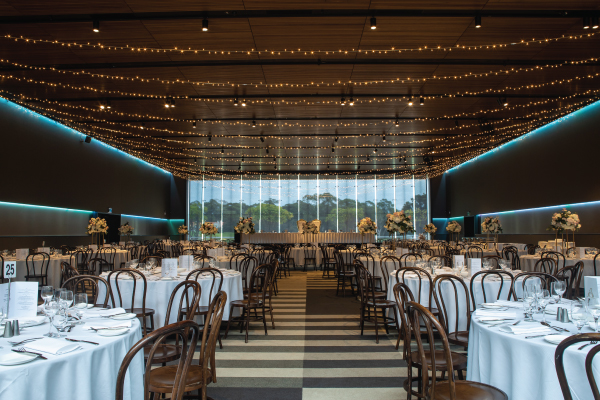 Lakeview Function Centre
(East & West combined)
With its floor-to-ceiling windows overlooking the spectacular unobstructed views of the lake and cascading fountains our exquisite state of the art Lakeview Function Centre is perfect for larger guest numbers. It can be divided into two separate rooms.
Cocktail: up to 742 guests
Banquet: up to 450 guests
Banquet (open-faced): up to 360 guests
Theatre: up to 700 guests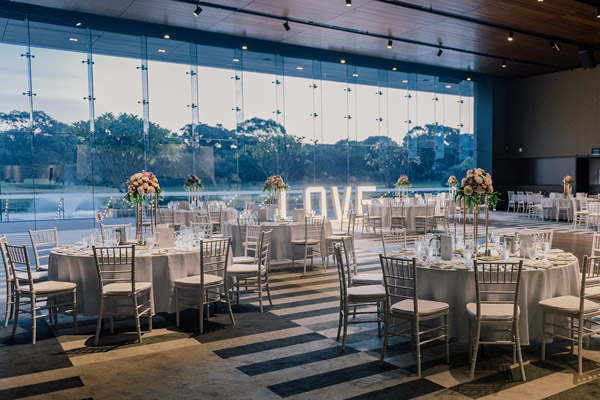 Lakeview Function Centre West
Lakeview West is perfect for those who still want the stunning views overlooking the lake and fountains but don't quite have the numbers to fill up the entire function room.
Cocktail: up to 472 guests
Banquet: up to 300 guests
Banquet (open-faced): up to 240 guests
Theatre: up to 442 guests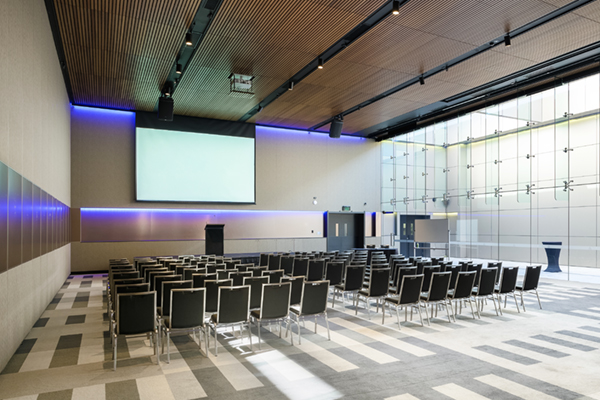 Lakeview Function Centre East
Lakeview East is perfect for those wanting the same level of grandeur, natural light and functionality but don't quite have the numbers to fill up the entire function room.
Cocktail: up to 270 guests
Banquet: up to 150 guests
Banquet (open-faced): up to 120 guests
Theatre: up to 280 guests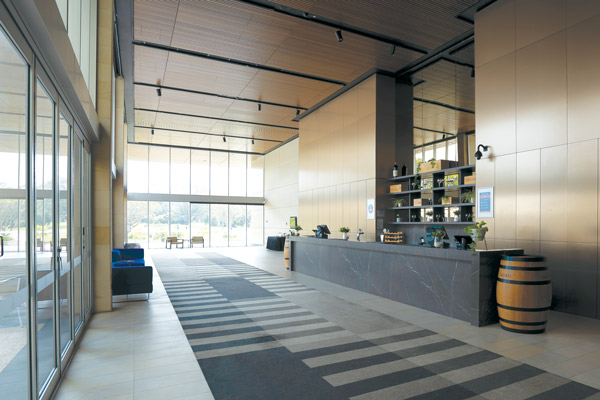 Featuring a private bar and stunning views of the surrounding golf course, Lakeview Foyer is perfect for cocktail-style functions.
Cocktail: up to 160 guests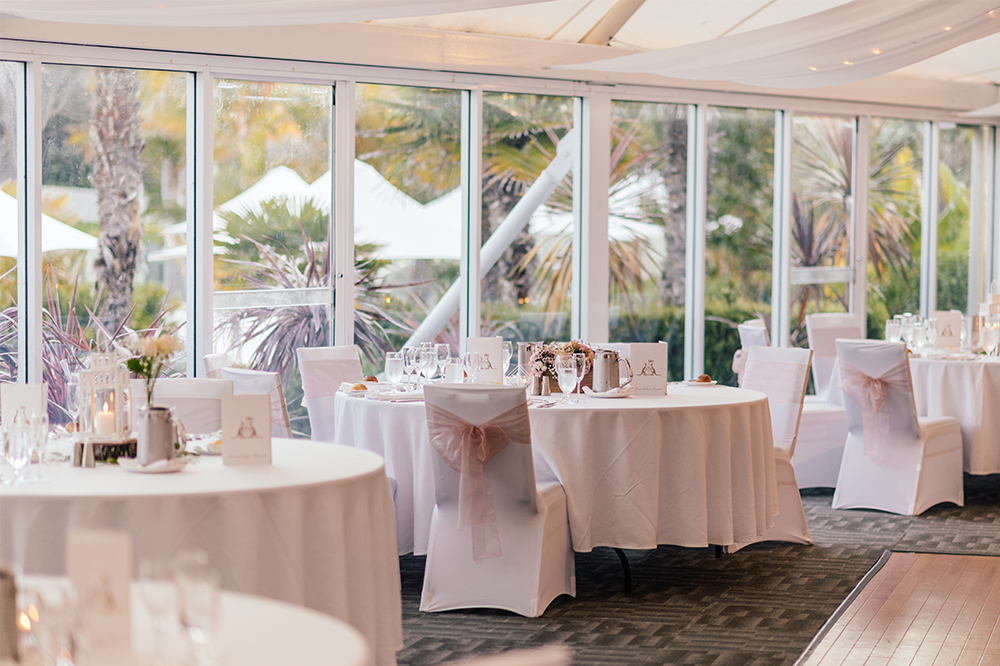 A stunning air-conditioned, permanent marquee complete with white silk ceiling drapes, fairy lights and unobstructed views of the lagoon style pool.
Cocktail: up to 200 guests
Banquet: up to 160 guests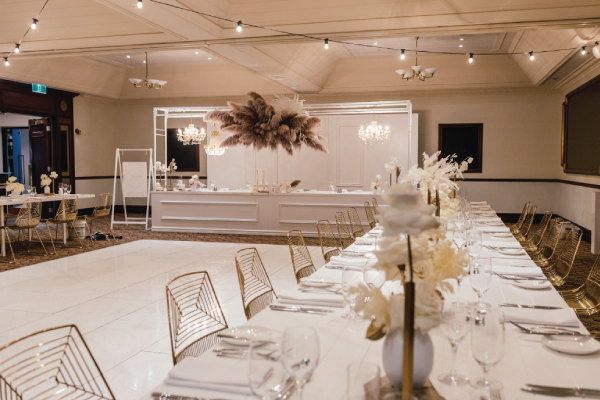 This traditional, classic room provides an elegant setting in the heart of Joondalup Resort's Hotel. Entrance to The Grand Ballroom is down our grand marble staircase and through the large solid wood doors. The Grand Ballroom lends itself to a range of decorative and lighting features.
Cocktail: up to 150 guests
Banquet: up to 150 guests
Banquet (open-faced): up to 88 guests
Theatre: up to 192 guests
The ideal function room smaller intimate lunches and dinners. This beautifully appointed room is furnished with a grand wooden dining table, marble fireplace and private balcony offering spectacular views of the Resort. Excludes dance floor, lectern and microphone.
Banquet: up to 18 guests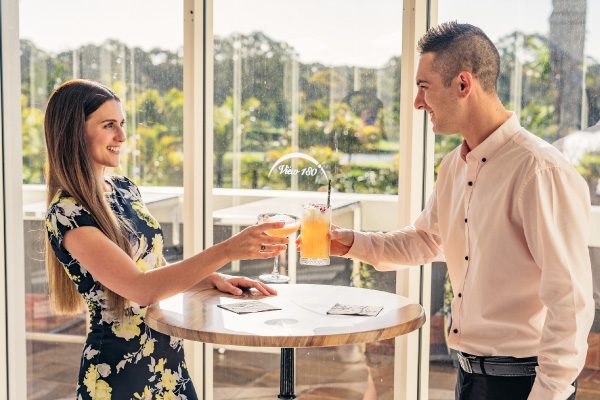 Enjoy stunning 180-degree views overlooking the lagoon-style swimming pool and lush fairways and with its own private balcony, this function room is the perfect relaxed setting for sundowners and cocktail events.
Cocktail: up to 50 guests
Express Your Interest
Enquiry Forms
Corporate Event Enquiry Form
Private Celebration Enquiry Form
Corporate Golf Enquiry Form