Spring is a beautiful time of year, especially in and around Joondalup, Western Australia. Whether you're looking for the perfect place for a staycation or visiting from interstate or overseas, there's so much to do and experience right throughout spring.
In Australia, the three transitional months of spring run from September through November. During spring in Western Australia, the days are warm and sunny, with average temperatures ranging from 11.7 – 23°C (53 – 73.4°F) with very little rainfall, making it a great time to visit our beautiful state.
Let's explore our top 10 things to do in and around Joondalup in spring.
1. Have a round of golf at Joondalup Resort
Fancy yourself a handy golfer? Put your handicap to the test at Joondalup Resort's 27-hole championship golf course.
Open to the public seven days a week, this immaculate course offers a golfing experience that's equal parts challenging and unforgettable.
Not up for a full round? Grab some balls and hit the driving range instead.
2. Indulge your sweet tooth with a baking class
A little bit of sugar never hurt anyone, right?
Sweet Artist Academy in Joondalup offers mouthwatering patisserie and cake-decorating classes to people 16 years and older.
From macarons and cookie cakes to the mighty croquembouche, their courses are a lot of delicious fun, and you get to take all the sweets you make home with you at the end.
3. Watch a movie under the stars
Speaking of driving, take a trip back in time at the Galaxy Drive-In Theatre, Perth's only drive-in theatre.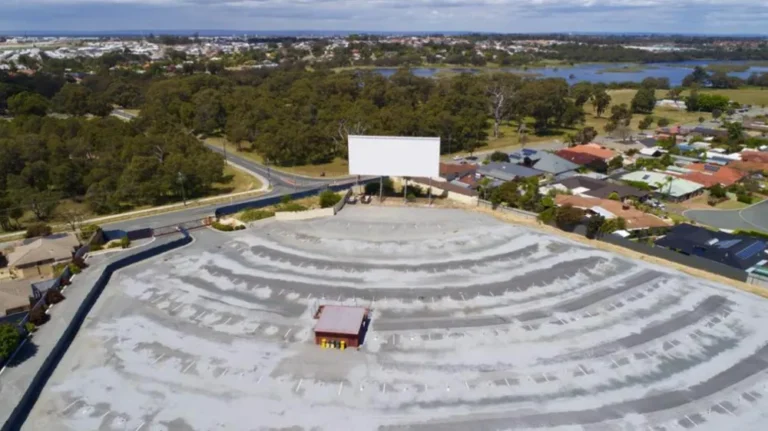 Car not your style? Hoyts Cinemas in Joondalup has all of Hollywood's latest hits.
4. Visit the Wanneroo Botanic Gardens
While technically one suburb over from Joondalup, the Wanneroo Botanic Gardens are just a 10-minute drive from Joondalup Resort.
Whether you want to enjoy a round of mini golf (or even glow golf), explore the gardens, or grab a bite to eat at Leapfrogs, there's something for everyone at Wanneroo Botanic Gardens.
5. Reach new heights at BOUNCEinc
If you have young children, a trip to BOUNCEinc is an absolute must-do activity during your time in Joondalup.
Open seven days a week, BOUNCEinc features extreme fun activities like an indoor bungee tower, dodgeball, climbing wall, and so much more!
The fun isn't just for the kids either, with adult tickets available.
6. See the sights on the Sunset Coast Explorer
It's no secret that Western Australia features some of the most beautiful coastlines in the world. Every Saturday and Sunday during spring, the Sunset Coast Explorer, WA's only open-top bus,  cruises along Perth's coastline (from Whitfords to Scarborough and back) – stopping at the famous Hillarys Boat Harbour along the way.
Oh! And did we mention it's absolutely free?!
7. Explore an underwater world at AQWA
Located at Hillarys Boat Harbour, the Aquarium of Western Australia (AQWA) can't be missed during your time in Joondalup.
Game enough to swim with the sharks? AQWA's Snorkel with Sharks adventure offers people aged 14+ the opportunity to enter Australia's largest single aquarium for an underwater tour with sharks, loggerhead turtles, the world's largest stingrays, and more!
8. Grab a quokka selfie at Rottnest Island
If there's one thing WA is famous for, it's Rottnest Island and the fury inhabitants that call it home.
The Rottnest Express leaves from Hillarys Boat Harbour, just a 15-minute drive from Joondalup Resort.
You can't come to WA without getting a quokka selfie!
9. Sample some of WA's finest wines in the Swan Valley
Whether you're a budding sommelier or just love a good drop, the famous Swan Valley is home to some of Australia's most scenic wineries.
From wine tasting to world-class food, the 30-minute drive into Perth's east is well worth the trip.
10. Treat yourself at Lakeside Joondalup
What holiday is complete without a little bit of retail therapy? Lakeside Joondalup is one of the largest shopping centres in Perth, featuring every store a true shopaholic could ever ask for.
With everything from retail and dining to leisure and entertainment, there's no better place to do a little bit of holiday shopping than Lakeside Joondalup.
Are the kids excited yet? Book a stay at Joondalup Resort today!